Tell us what
YOU

want

Established in 1977 by Nancy Van Eaton Broussard & Gail Romero, Van Eaton & Romero a Latter & Blum Company, has been Lafayette's real estate leader for more than

30 years. And, for more than a decade, REALTrends Magazine, a respected industry publication, has named us as one of the top real estate firms in the country.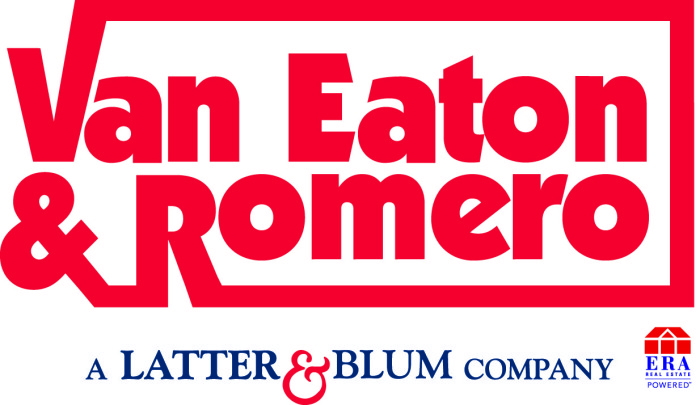 Not only do others in our industry applaud our efforts, so do our customers and clients. Our agents work hard to maintain our 98 percent customer approval rating, combining knowledge, experience, technology, and a genuine care for our community.
Whether you're in need of residential, commercial, or relocation services, we'd enjoy helping you. Browse our site to learn more about our services, or e-mail us for answers to any of your real estate questions.
Here are just a few of the benefits of choosing Van Eaton & Romero:
•Open 7-days-a-week
•Agents available 24-hours-a-day
•Aggressive acquisition of marketing and technology tools
•More than 200 full-time agents and a support staff of 15
•Many of our agents have professional designations - GRI, CRS, MRA, CRP, ARM & CCIM.
•Nationally award-winning Relocation Department
Our on-going commitment to support numerous community services benefiting local education, children and the performing arts means we're constantly working to preserve and promote the quality of life in Acadiana
The History of Latter & Blum Inc.
Latter & Blum Inc., parent company of Van Eaton & Romero, was founded in 1916 by two young entrepreneurs, Harry Latter and Joseph E. Blum, in the flourishing port city of New Orleans. In its early days, the company specialized in commercial real estate, but later branched out into residential sales.
Latter & Blum remained in the Latter family for 70 years, sustaining a strong foothold in the real estate industry. This family tradition helped lay the groundwork that allowed Latter & Blum to flourish into the largest and most successful real estate company in New Orleans.
Robert W. Merrick purchased Latter & Blum in 1986. A visionary and nationally respected appraiser and broker, Merrick restructured the organization, and in ten short years had lead Latter & Blum in an incredible growth cycle.
In 1993, Latter & Blum expanded into the Mississippi Gulf Coast market and then, in January 1995 merged with the largest residential real estate company in Baton Rouge, LA, C.J. Brown REALTORS and together created Louisiana's first and only $1 billion real estate Company.
In December 2009 Noles-Frye Realty the largest independent real estate company in the Central Louisiana area merged with Latter & Blum Inc. In December 2012, Van Eaton & Romero, the residential real estate market leader in Lafayette LA merged with Latter & Blum increasing the size of the residential Real Estate companies of Latter & Blum Inc. by approximately 28 percent, ranking it the 34th largest brokerage in the United States by unit sales.
---