The Wing is our Thing!
The best way to enjoy your favorite sporting event? With great food & beer, of course!
At Wings Pizza n Things, we have over 50 large screen, high definition Tvs with all available programming - even the DirecTv NFL Sunday Tick and MLB Extra Innings! You'll never miss a game!
Stop by and enjoy our top quality, large wings with our famous house-made ranch dressing.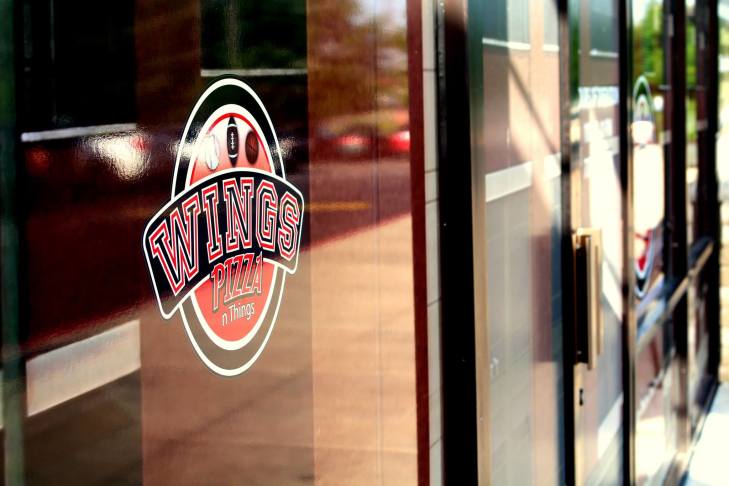 Happy Hour All Day Saturday, Sunday, & Monday!
Locals Love Us!
"I was very surprised with Wings Pizza N Things. I ordered the bone in wings in Buffalo Mild which were delicious. Loved the environment and staff was friendly. Food came out quickly. It's dark inside which goes well with the lowkey laid back feeling." - Alma S.
"If you go here, YOU WILL NOT REGRET IT!! Wings are amazing, pizza is fantastic, things are incredible! It's all tied together perfectly with their homemade ranch! I recommend the meat lovers pizza! It's a favorite of ours when we go! Staff is always fast and friendly! Food is out really quickly!" - Margaret G.
"Nice atmosphere plenty of screens to watch a variety of sports. There was even a couple of game machines to occupy the little ones while waiting for the food. Nice and very professional employees. The food was very good. This was my first time there and I enjoyed the whole experience. I will be back for sure." - Leigh C.
---