Eyewear as Individual as You
McDonald Optical may have one of the best selections of unique eye wear, but Iowa City locals love McDonald Optical because they take care of their customers. "The entire staff goes above and beyond the usual service to make sure our concerns are addressed," says Nancy. "The optometrist spent as much time as we needed to answer all our questions."
Darcy, another local agrees. One day, her favorite pair of glasses met their end with a hiking boot. The frame was snapped and the bows were torqued; the glasses were beyond fixing. But she brought them to McDonald Optical anyway. As she perused the price tags of new glasses...Reid McDonald, third generation owner brings back her broken pair of glasses...good as new! "I was amazed!! The crack in the frame was barely noticeable. I thanked Reid profusely, but he modestly credited the quality of the glasses frames. He implied that if it weren't for the product, it couldn't have worked. But I still thank McDonald Optical for setting an example of a locally owned, family business with outstanding products and fabulous customer service."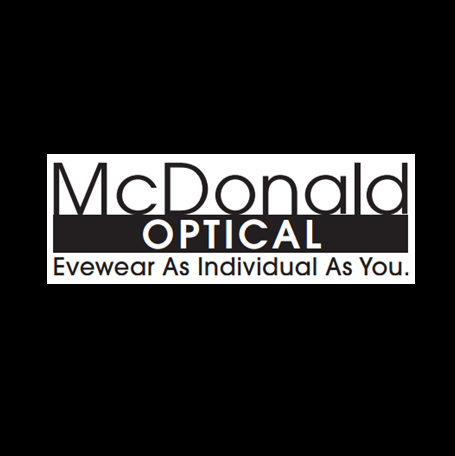 Eye and vision exams: Allow our team to check your vision at least once a year. We'll look at your vision quality as well as the health of your eye structure.
Contact lens exams: If you hope to wear contact lenses or need a new prescription, schedule a contact lens exam with our team.
LASIK eye surgery: We're happy to help you see your best. We can provide LASIK referral services as well as both pre- and post-care.
Eye surgery: We offer a wide range of minor eye surgeries in-house. Additionally, we can provide you with excellent pre- and post-operative care. We use only the most advanced technology to help ensure you have the best outcome possible. In the case of major surgery, we will refer you to a trusted referral source.
Hard-to-Fit contacts: If you need specialized contact lenses, contact our team for them. We diagnose, prescribe, and manage hard-to-fit contact lens needs.
Vision therapy: If your child has vision concerns brought on by muscle-related concerns, let our team offer the supportive services possible.
Sports vision: From diagnosing conditions and treating them to protecting your child's vision during sports activities, we do it all.
Sunglasses: Find the prescription sunglasses that you need here. We are happy to help you with a large collection of sunglasses available to you.
Frames and lenses: We have a large selection of lenses and designer frames available for you to select from.
Since 1956 McDonald Optical has provided superior customer service to Iowa City, Coralville and all Eastern Iowa residents including University of Iowa students, faculty and staff.
"As a new customer, I was so pleased with the level of service from everyone. They spent a lot of time making sure my prescription was just right and ensuring I was happy with the frames I selected. I highly recommend this family owned local business!" - Michelle
---