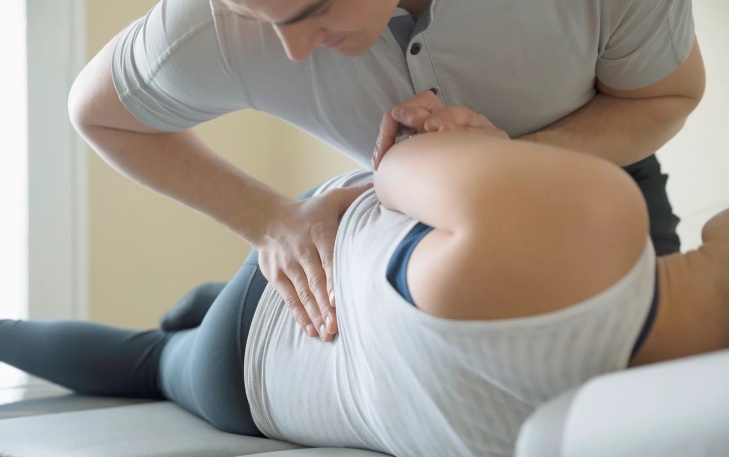 Restore Family Chiropractic
Thank you for taking the time to check out our Iowa City practice! At Restore Family Chiropractic, we believe that health is our most important asset and a necessary component of our lives. With that in mind, we make every effort to provide you with information to help make educated and informed decisions regarding health and wellness for you and your family.
What is Structural Restoration?
What can you expect?
Structural Restoration
In our area, many in this profession focus on traditional chiropractic. Traditional Chiropractic is the practice of focusing on temporarily decreasing pain, decreasing muscle spasm, and improving range of motion. These goals are not only very important and have improved the lives of many through the years, but my colleagues perform this focus very well.
​Learn More
What can you expect?
Starting something new can be difficult. We make it easy and comfortable by offering a complimentary consultation with no strings attached.
​Schedule one now.
Secondary Conditions
Secondary conditions, also known as symptoms, are the result of Structural Shift. This dysfunction can be the result of improper structure of the spine.
​Find out what they can be..
The Difference
Here at Restore Family Chiropractic, we focus on restoring Structural Shift. We take an engineering approach to restoring your spine and the overall function of your body.
For example, think about a house. If the house has an unleveled foundation, different parts of the house will experience issues. The windows will jam, drywall can crack, or the floors could creak. You could spend time putting WD-40 on the windows, repairing cracks in the drywall or replacing different floorboards, but you would need to repeat the process again… and again… and again.
The spine and function of the body is no different. Research has shown that when our spine's foundation is unleveled, we experience dysfunction of our body's processes. Structural Shift results from pressure on our spinal nerves at points throughout our spinal column. This shift can lead to secondary conditions (symptoms) and just like our house, we can correct sections where we find pain or spasm again… and again… and again.
OR... You could take the time to RESTORE the entire foundation to stop secondary responses.
Restoring
In our practice we focus on the entire foundation of the spine and how we can move from dysfunction (causing secondary symptoms), towards stability and restoration. Just like restoring the foundation of a house, two things are needed to bring about lasting change for your spine: Time and Repetition. We can't go to the gym only once a day and expect a total body makeover, just like we can't expect to get adjusted once and have all of our secondary conditions subside.
That is why, at Restore Family Chiropractic, we utilize four specific diagnostic indicators to pinpoint specific problem areas so that we can create a customized phase of care to create lasting change leading to the restoration of normal body function.
---
"Better fine motor control. Less Respiratory and sinus issues. SO much better self-regulation and focus! Overall, so much better mood, less anxiety. So good with kids! Friendly and competent and convenient scheduling." ADHD, Pediatrics
-Jessica F. regarding son William
"For over ten years I have had excruciating back pain, even after surgery to repair a herniated disc, I still dealt with pain, stiffness, and lack of flexibility. I am halfway through my treatment and already feel better than I have in 15 years. I sleep better, have more flexibility, and have no consistent pain. Dr. Aaron is a master of his craft! He spends time getting to know you as a person and a patient, evaluates your goals, and creates a strategy for long-term accomplishment. I can not oversell his practice. If you are looking for a long-term solution to your pain, rather than just the "rack 'em and crack 'em," I highly recommend having a consultation with Dr. Aaron." Lower Back Pain
-Dan K.
"Less Respiratory Symptoms, less anxious, and more energy. My legs feel like the same length." Sinus Issues, Low Back Pain
-Mat F.

---