46+ Years of Combined Experience at Your Service
Working Hard to Earn the Right to Your Business and Referrals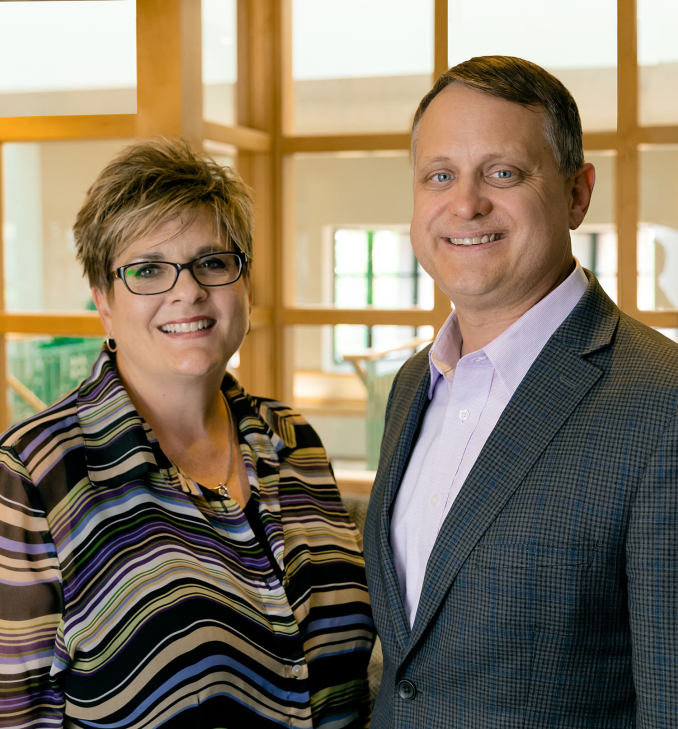 Meet Jeff:
I grew up only 40 miles from the Iowa City/Coralville area and moved here in 1988 to attend the University of Iowa. After graduating from the University, I chose to stay in the area and have made real estate my first and only career. I have been in the industry for 26 + years and find much reward and satisfaction in helping buyers and sellers achieve their goals. In 2018 the Dill Team was voted One of the Best of the Area and in 2016 I was voted Best of the Area Real Estate Agent in the Press Citizen's Best of the Area Poll. In September of 2011, I became an Owner/Partner at Lepic-Kroeger, REALTORS®. I'm a Past President of the Iowa City Area Association of REALTORS as well as a past member of the Board of Directors. I'm also a Past member of the State (Iowa Association of REALTORS®) Board of Directors. I was honored to be selected as the 2007 REALTOR of the Year Award winner presented by the Iowa City Area Association of REALTORS® as well as the recipient of the 2002 Gold Star award for professional cooperation by the Iowa City Area Association of REALTORS®. I specialize in everything from new construction to first time home buyers and pride myself in providing full service and friendly, professional advice. I'm an active member and advocate for our community and a proud supporter of many local organizations. I live in Coralville with my wife, Beth, and we have two sons Nathan and Scott.
Meet Jill:
I moved to Iowa City in 1989 to attend the University of Iowa and decided to stay here as I met my husband, Kevin, who is a lifetime resident of the Iowa City area. I graduated with a degree in Economics and a minor in business administration and have a diverse background in real estate including mortgage lending, real estate settlement and management of real estate offices.
I am a member of both Iowa City and Cedar Rapids MLS and strongly believe in providing great customer service. In addition to being a Broker/Associate at Lepic-Kroeger REALTORS®, I am the business partner to Jeff Dill who is an Owner/Partner and together we can assist you with all of your real estate needs.
I enjoy being involved in the community and especially in my kids', Austin and Allison's, many activities.
What the Locals are saying:
"Jeff and his team did an excellent job at helping us navigate the successful sale of our home in what was a challenging real estate market. He is an expert in the local area, listens well, is highly responsive, and provides helpful advice and counsel when asked. We've worked with a number of realtors over the years and Jeff is far and away the best we've ever had. I would highly recommend Jeff to anyone who is buying or selling in the Iowa City area." - Bryan M.
"Jeff is very knowledgeable and approachable. He always keeps his client's interest as his top priority and provides his expertise in a very timely way throughout the process. I have worked with him more than once and every time have been very impressed by him and also Jill on his team. I would work with him again if there's another opportunity and recommend the Jeff Dill team to anyone without hesitation." - Ji Wu Z.
"We used Jeff for both the sale and purchase of our homes. He was absolutely wonderful to work with. In selling, he gave us great ideas to make our home more appealing to buyers before placing it on the market. He was very prompt in answering all our questions and addressing our concerns. In buying, he was very patient as we considered several houses. He was very knowledgeable of the market and was committed to helping us find the home that best suited us. He was very professional in his role as dual agent. Jeff and Jill were always very responsive and committed to us throughout the entire process. We certainly recommend them and would use them again." - Kyle S.
"Jeff was amazing, and we 10/10 recommend him for any real estate needs. This was our first home we bought, and I can't imagine it going any smoother. From our very first meeting with him, we felt extremely welcome and comfortable with him. He never tried to push us into anything we weren't open to, and let us lead. He was incredibly responsive and quick with other questions we had. He knows the Iowa City/Coralville/North Liberty area well, and was always at the ready with recommendations for other services we needed. He is obviously successful for a reason, and we would strongly recommend him." - Shelly R.
"I interviewed multiple realtors before listing my home for sale and I'm so glad I came across Jeff! He showed up exactly when he said he would, came very well prepared with a market data, and a detailed game plan for my property from listing through closing. He spent over an hour with me at our initial meeting-was very personable, knowledgeable, and super easy to talk to. In the end, Jeff took care of everything he said he would at our initial meeting and then some. I HIGHLY recommend Jeff and his associate Jill to anyone in the area in need of expert real estate services that truly put their clients first. Next time I am in the buying or selling market I will undoubtedly be contacting Jeff." - Ryan L.
---