Integrity. Honesty. Reputation.
Locals love that Iowa City realtor Mike Jensen has the ability to open doors…right into their dream homes! Mike Jensen, a licensed REALTOR and life-long resident of Iowa City, is well-informed of the Johnson County real estate market. Mike joined Lepic-Kroeger, REALTORS in 2001, and in 2014 became a Partner. Mike's wife, Fran, joined his business in 2012. More recently, they've built their team to include their daughter, Jamie Venzon.
All licensed REALTORS, Mike, Fran, and Jamie's collective knowledge and vast network of connections in the community provide a great benefit to clients as they experience the process of buying and/or selling their home. Locals love the Jensen Team's ability to serve the local real estate community through their unwavering commitment to integrity and honesty.

When Mike and Fran aren't working with their clients, they enjoy spending their time with family and friends, attending Hawkeye sporting events, cheering on the Cubs, or sometimes even sneaking away to the windy city for a Cubs game or dinner and a show.
They especially love spending time with their kids and grandkids. They have three children; Bobbie, Jamie, & Paul. Bobbie is a second grade teacher in the Iowa City Community School District, and Paul has relocated to Cincinnati, OH with his girlfriend whom everyone adores. Mike and Fran's grandchildren, Brady (10), Annie (6), and Mollie (3) keep them busy and there's nothing they love more than showering those sweet kiddos with love! Sleepovers at "Grammy & Papa's" are one of the grandkid's favorite things to do – likely because anything goes when you're at Grammy's house!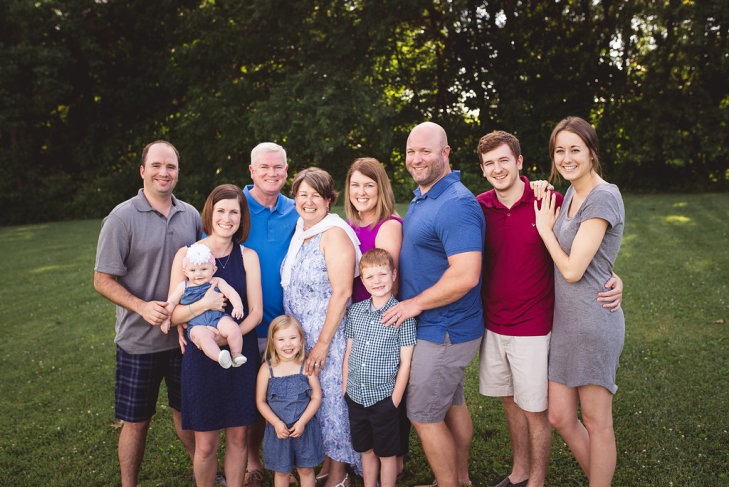 ---