Where a Dog Can Be Just a Dog-Gone Dog!
Just Dogs PlayCare is distinctive among Iowa City area dog day care and boarding facilities. The focus at JDPC is on dog care that is safe, supervised, and fun. "My dogs cry with excitement when we come," says Whitney, a frequent visitor. "This is the only place I trust to take my babies!"
Locals love that the dogs learn good behavior because of the organized socializing and playtime routines. The owners take time to get to know each dog's personality and temperament before integrating them into playgroups. "Our two French bulldogs have been to other daycares, but nothing compares to JDPC," says Juli. "The staff is incredibly friendly and accommodating. The facility is clean, safe, organized and super fun for the dogs!" Locals love that they can leave for vacation or work knowing their furry babies are in good hands.
We provide dog daycare, overnight boarding, bath & spa services, obedience training, and salon services.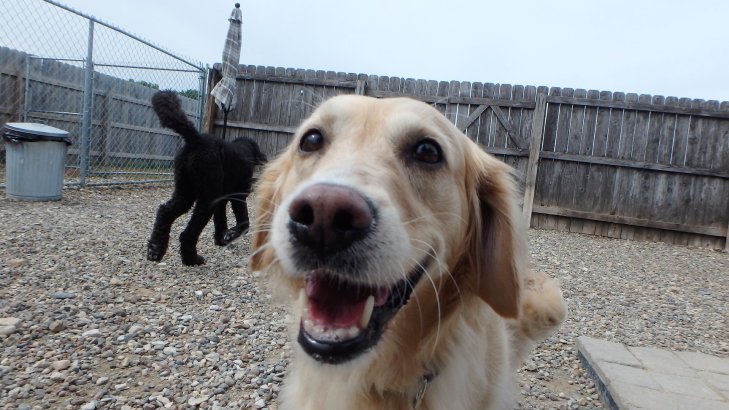 Just Dogs PlayCare, Inc., opened its doors on May 27, 2003, in a refurbished warehouse on 2nd Street in Coralville. Interest in this exciting new business grew quickly. The idea of doggie daycare as an industry was just a decade old, and we were one of the first to be licensed in the state of Iowa. Because Iowa City is such a dog-loving community, we were soon bursting at the seams. So in July 2006, Just Dogs moved into its current location in west Coralville, designed specifically as a dog daycare, boarding, and grooming facility. This climate-controlled facility features several indoor and outdoor play areas that allow us to separate dogs by size & temperament, keeping play & other interactions safe and fun for all.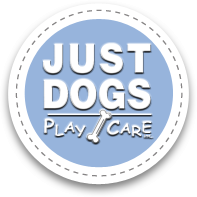 The key to JDPC's success is our focus on small play groups. Just like we humans do not like every person we meet (and sometimes not always for a good reason), our dogs are allowed to feel this way, too! Our careful Intake Interview process and temperament testing help us figure out your dog's likes and dislikes as well as other behavior & training issues. During a typical play day, we find it very helpful to move dogs through a variety of different activities and interactions each day, with rest periods in between. You wouldn't expect your preschool child to be doing the same art project at 3 PM that he or she started at 8 AM. Similarly, our dogs need predictable routines, time to rest, time to think, and time to feel joy!
"The staff at JDPC has exceeded our expectations on all levels! We are impressed by the love and full dedication that owners and staff members show towards our dog." - Kirsten
---