Neighbors Helping Neighbors
We are a resilient community. We are the path through which our community meets its members' needs for food and clothing. We empower neighbors to share resources, providing opportunities towards an improved quality of life.
We believe —
everyone has the right to be free from hunger
everyone deserves to be treated with dignity and respect
families need community support to be successful
families have the right to self-determination
the community has a role/social responsibility in providing for their members
everyone deserves to have the option of healthy nutrition choices, along with the access to knowledge and resources to implement healthy eating
The Pantry is dependent on the goodwill and donations of the community. We value and appreciate the help we receive from a wide variety of sources. We accept in-kind donations of food and clothing, as well as monetary donations. Please help us in serving our community.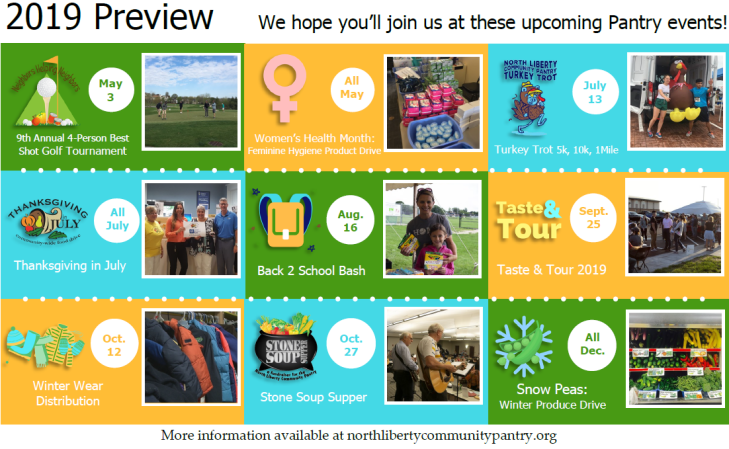 ---