Experience Dining Like Never Before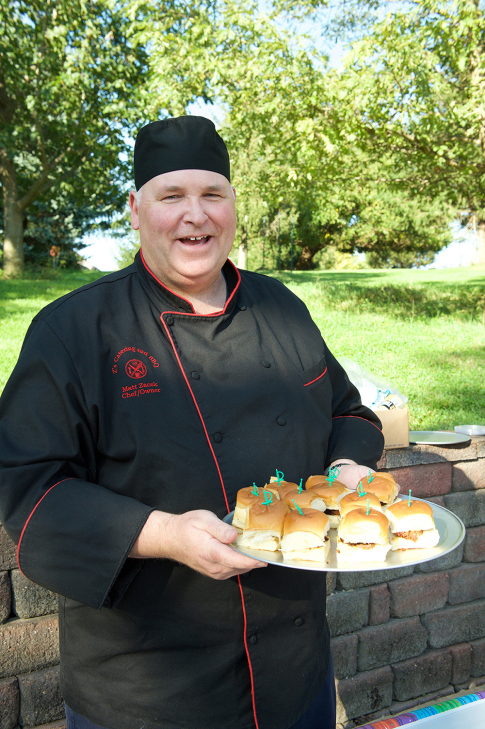 Chef/Owner Matt Zacek's love for food is evident in every dish he creates. He also founded a non-profit organization working with high school students that want or need some culinary skills to enter the work force or to go on to a post-secondary culinary program. Matt has spent much of his life in the sales world, but has now decided to share his love of creating great food with the Eastern Iowa Corridor. Z's Catering was founded because the Worth Our Weight 2 program needed a place to give students the ability to work in real world scenarios. Not only will you experience the great food, but you are giving a student the chance to prove what they can do as well as what they have learned.
What the Locals are saying:
"Big shout-out to Matt and crew. We had the most delicious Thanksgiving dinner. Very easy process to place order, pick what you like and pay. Just follow re-heating instructions for a fabulous meal. Will definitely order again!" - Roma B.
"I bid on and won a cooking class for 6 at the March of Dimes Signature Chef's auction last year. My friends and I just had our Hawaiian cooking class and it was SO MUCH FUN!!! Matt was so personable and knowledgeable. Everyone left happy and ready to do another class with him!! I highly recommend and will DEFINITELY be back for another class and to hire him to cater our business events!!! Thank you so much, Matt!" - Stephanie W.
"I've worked with Z's twice, and both times had wonderful food and service! I've used Z's for both a large function and a small function and both have been excellent! Thank you! I'd highly recommend!" - Traci M.
---