Power of Play
A child's ability to learn is founded in play.
The Iowa Children's Museum is a family attraction for hands-on, minds-on fun. Interactive exhibits, including Take Flight, inspire all children to imagine, create, discover and explore through the power of play.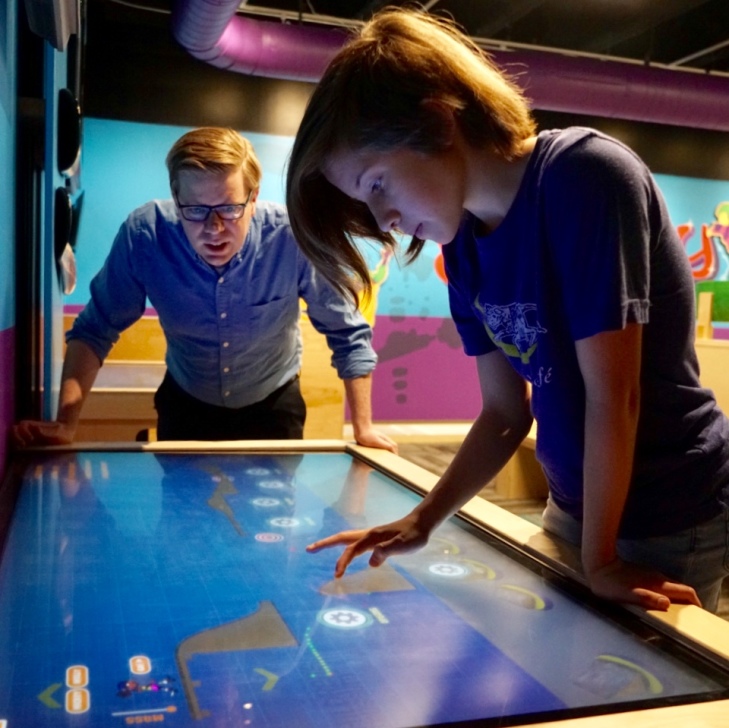 Calling this a museum sounds boring," laughs Christina, an Iowa City local. "But the Iowa Children's museum is anything but boring!" The ICM has many different exhibits, giving children a wide variety to learn through play. There is an art studio, block room, grocery store, a bank, and so much more...children never run out of new ways to discover fun! Locals love that the power of play is not just for children; the ICM encourages parents and children to play together. "I have been taking my son here for two years and he never gets tired of it," says Tiara. "The entire museum is both fun and educational for the both of us. We plan on visiting for years and years to come!"
Come play!
Every day new discoveries are being made in the science of brain development that provide concrete evidence that play is how children learn about the world. For a child, play is the vehicle for exploring and learning, developing new skills, and connecting with others.
Play is how children develop skills related to critical thinking, creativity, communication, and collaboration. Often referred to as 21st century skills, these abilities are essential to succeed in our global world with complex challenges for our children to face that will certainly require flexible thinking and creative problem solving.
At The Iowa Children's Museum, we strive to provide a rich active learning environment that fuels children's natural curiosity and creativity. The Museum is an engaging, multi-sensory, interactive, child-centered environment offering families unique opportunities for playfulness.
"We had so much fun! Such an amazing place for children to learn through play in a variety of ways. My daughter loved it all, but her favorite was the aviation and art room; she could have spent the entire day there if we let her!" - Kayla
Admission
Children & Adults (Ages 1-59): $9
Seniors: $8
Members: FREE
Membership options are available at theicm.org/memberships.
---